a
Woodland Faerie Cocoon
Baby

Antje
In the early spring, as the forest faeries begin clearing the winter debris
from their overgrown flower gardens,
a very observant eye might catch a glimpse of a small bundle of white fluff ...
Baby Cocoons.
Hidden in tree trunks or tucked under a gangle of roots.
Upon closer inspection, they might just find a little slumbering face
sleeping in the midst of a white fluffy cloud.
A baby who has became lost somewhere in between.
Still in winged form.
Patiently awaiting her human home.
To be called by a lullaby
carried along by a morning breeze.
A lullaby sung from the longings of her new mother's heart ...
" Hush now baby, don't you cry
rest your wings my butterfly ..."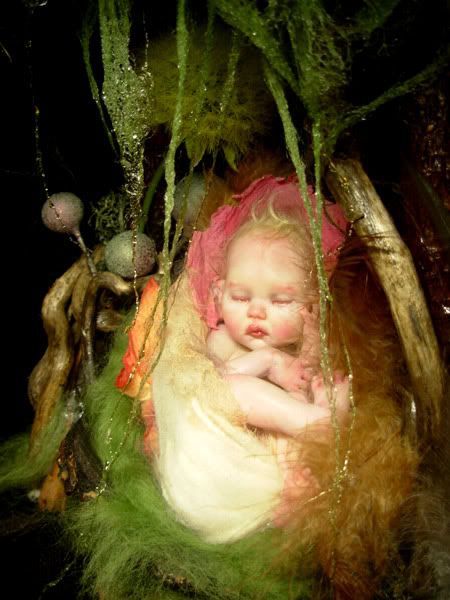 " Peace will come to you in time
I will send this lullaby.
you'll find your way, my Love ... "
Josh Groban and Ladysmith Black Mambazo
The baby begins to stir,
Her wings are set aflight!
For her journey Home.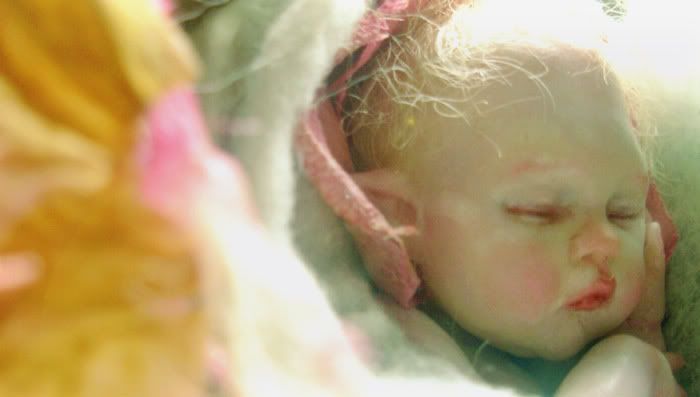 Thank You
for traveling along with me
on this tender journey of imagination!

Rose